Clients we've worked with
Aspect Development (Wales) Ltd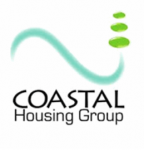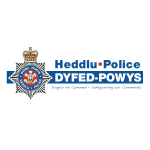 Geraint John Planning Ltd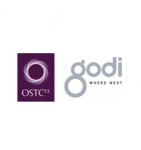 Godi Foreign Exchange Services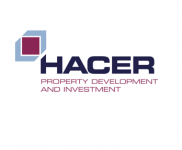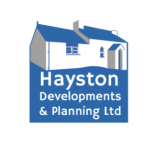 Hayston Developments & Planning Ltd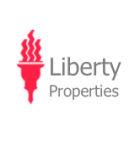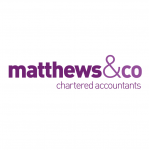 Monmouthshire Building Society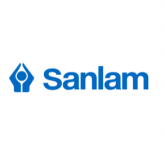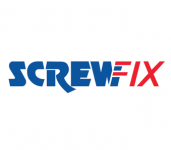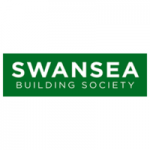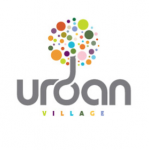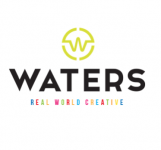 Heron Foods
I have worked with David and Roger for over 10 years in various retail acquisition capacities and they come highly recommended.

Their understanding and expert knowledge of the local property market is unsurpassed. They both possess a personal touch and professionalism, with an acute ability to understand clients' needs that make them a pleasure to work with.
Peter Soproniuk, Acquisitions Surveyor
Hayston Developments & Planning Ltd
"BP2 were engaged to help market some bespoke office suites at Frederick House, Johnston, Pembrokeshire in 2016 and with their professional input we have been successful in obtaining quality tenants.  Their marketing approach and negotiation skills were well received and critical to delivering this outcome."
Andrew Vaughan-Harris, Director/Principle Planner
Graphix Signs
"We have worked with BP2 to provide all of their signage requirements since they have set up. We have an excellent working relationship and are always happy to pass on BP2's details to our other clients when required. We are happy to go out of our way to facilitate BP2's specific needs as we appreciate that they require both speed and quality of service."
Paul Niblett, Director
Solo Service Group
"We have used BP2 for a number of years both as a landlord and an investor and have always found them to be professional and accommodating to our needs. We would have no hesitation in recommending the team and their services."
Steve Hammett, CEO
Hacer Developments Ltd
"I have worked with and known David and Roger for many years and find them utterly trustworthy and professional in all that they do. I would have no hesitation in recommending them to others, and often do!"
Carwyn Davies, Director
Geraint John Planning Ltd
We have worked closely with BP2 on a number of projects and share a number of clients. BP2's ability to identify opportunities is considerable, and has led to a number of successful schemes that we've worked closely together to deliver. We, like many of their clients, value their contribution greatly, and would recommend their services highly.
Geraint John, Director
Coco Blush Boutique
"BP2 have been instrumental in implementing the ongoing acquisition programme for Coco Blush Boutiques across South Wales. David and his team often send off market opportunities either on a freehold or leasehold basis which have led to a number of successful new openings for us. They also specialise in asset management and if there is something which they can't do, they always know someone who can!"
Tariq Ahmed, Director
JCP Solicitors
"JCP would like to thank Roger Poolman and David Blyth for their recent advice. They delivered on the brief provided in a timely clear and professional manner."
Sarah Davies, Director
Asbri Planning
"Asbri Planning has built up a strong working relationship with BP2 property over the last few years.  David and the team are always happy to offer advice and guidance to us and our mutual clients when considering land and property options and the advice given is always well received.  We look forward to building on this working relationship during exciting times ahead in Swansea, in particular."
Phil Baxter, Director
Morgan LaRoche
"We share a number of clients with BP2 and have worked with Roger and David on numerous transactions since BP2's inception. The BP2 team are friendly, approachable and professional. Their detailed market knowledge and refreshingly commercial approach means that they are able to achieve the right deal for clients in a market which at times can be challenging."
David Palmer, Director
Langland's Brasserie
"It is with much enthusiasm that I'm writing to recommend the services of BP2 Property Consultants. I have been using this company for a number of years and have always been completely satisfied with their performance. The Principles are very professional and easy to work with, always offering regular updates, and therefore they have my highest endorsement."
Alvaro Tardioli, Owner
Unlock your future with us
Searching for commercial property to let or buy in Swansea and South Wales? Whether it's retail, leisure, investment or a development opportunity, let us help you find what you're looking for. Our team of experts have the local experience and market knowledge to assist. 
Unlock your future – contact us today.
Matthews & Co
"Dealing with the team at BP2 Property Consultants was an absolute pleasure. Once appointed, they took care of all aspects of our property disposal such that we did not have to concern ourselves, bar accepting the most attractive offer. The marketing was diverse and highly effective, feedback from viewings meaningful, communication with the various interested parties full and frank and the final execution of the sale was seamless. Would highly recommend this most professional of firms to anyone disposing of a commercial property."
Mike Matthews, Director
Coastal Housing Group
"Coastal has worked with BP2 pretty much since they were established.  They have helped support our regeneration work, and offer clear, succinct advice on the variety of issues we have been working with them on. The team is always professional, very engaged and client focused."
Gareth Davies, Director of Development
Opening doors, closing deals
We are experts in commercial property throughout South West Wales. Our forward-thinking team have the professional experience to provide detailed market advice for you when searching for offices, industrial units, or development sites to let or for sale. 
Unlock your future – contact us today.
Swansea Building Society
"Over recent years the Society has be implementing a strategy of increasing it's branch network as part of it's growth strategy. We have successfully utilised the services of Roger and David to assist us in the acquisition of suitable properties. As a result, I am pleased to say that the Society has opened new branches in Carmarthen and Cowbridge with a third secured in the centre of Swansea in readiness for an opening in the first half of 2018."
Alun Williams, Chief Executive
Dyfed Powys Police
"May I take this opportunity to formally thank you for your patience and advice throughout the whole of this and the former sales process. It really is personally appreciated.

It has ended being a very positive outcome and I appreciate the very important process and part you played in delivering the outcome.

Diolch o galon."
Heddwyn Thomas, Director of Estates
Found what you're looking for?
Let our team help with the next steps. Our knowledge of the South Wales commercial property market and friendly, professional customer service has helped us establish a loyal local client base.
Unlock your future – contact us today.
SIP Wealth Management
"We engaged BP2's agency department to either sell or let an office building in Swansea - we found their service to be insightful and extremely helpful with the Directors always available to speak to if necessary. We have subsequently developed an ongoing relationship BP2 and have asked them to source an investment opportunity on an off market basis."
Paul Williamson, Director
Rhomco
"We have worked closely with Roger and Dave in BP2 on a number of projects over the last 3 years. We offer a complimentary service (Building Consultancy, Project Management, Quantity Surveying) and we therefore often work together as part of project teams. We have noticed that they have an excellent client rapport and have assisted clients with some notable 'wins', helping to bring forward schemes which have proven difficult to deliver." 
David Dolman, Surveyor
Short Brothers Homes
"We have engaged BP2 since their inception for a variety of instructions involving disposal, acquisition and development. We find their service to be very responsive and benefit from their insightful market knowledge."
Nigel Short, Founder